Piercing & Notching
If your manufacturing operation depends on consistency and accuracy of metal forming piercing or notching, adding an integrated robotic press or automated manufacturing solution by Ehrhardt Automation Systems makes good business sense. Not only can the system be designed to your exact requirements, tolerances and quality assurance specifications, it can be retrofit to your existing operation, or custom designed, built and installed in your facility.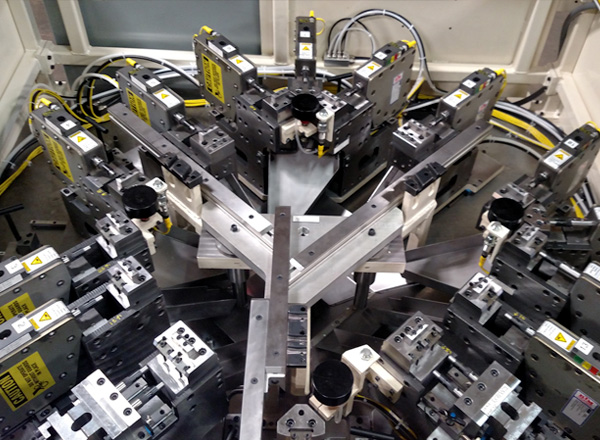 Pierce Machine Tooling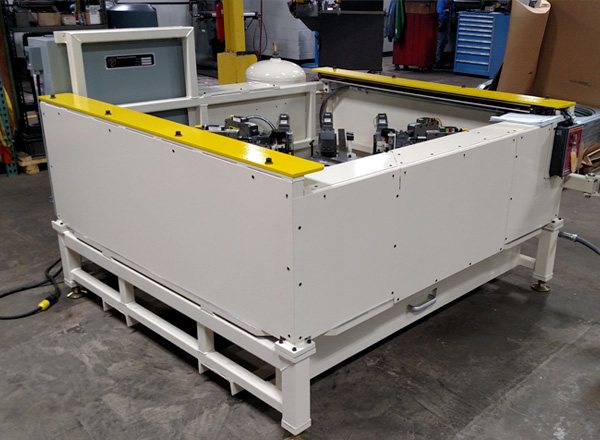 Top Panel Hole Pierce Machine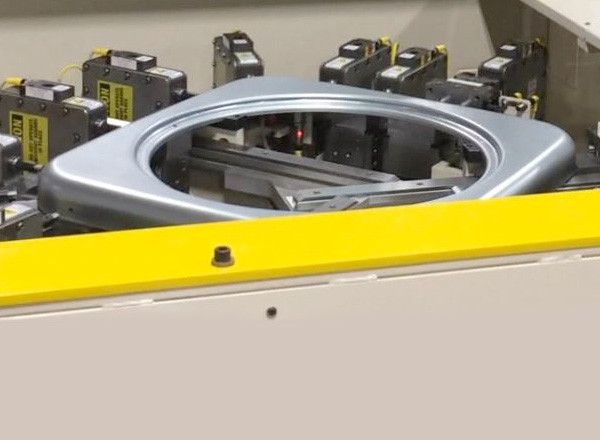 Pierced Top Panel
Ehrhardt Automation Systems began as a tool and die company, and we understand that business space. Whether you have complex or simple design or assembly requirements, we can add tool and die functionality to any automated manufacturing solution or integrated robot system. Consider adding a machine vision component to your solution for accuracy and precision verification.
For your automated metal working needs put Ehrhardt Automation Systems' 80 years of experience to work.