Testing
When you commission a custom automation system from Ehrhardt Automation, we design-build custom or integrate third-party test systems. Whether your part needs a custom electronic test, leak detection, flow rate or you require camera systems, laser or other testing Ehrhardt Automation Systems has the knowledge, experience and expertise to build to your design specifications to rigorous test tolerances.
Applications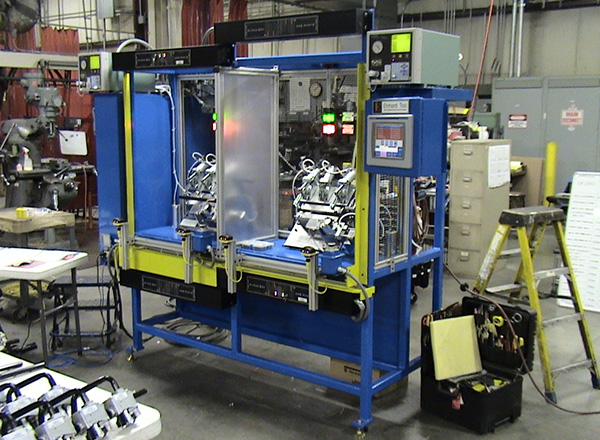 Gas Valve Leak Test Machine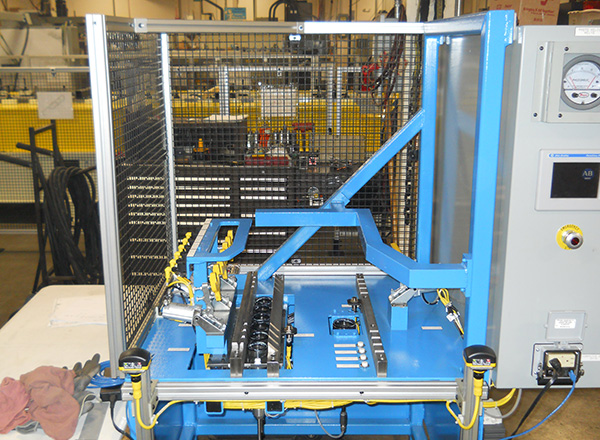 Stand Alone Heat Exchange Leak Test Machine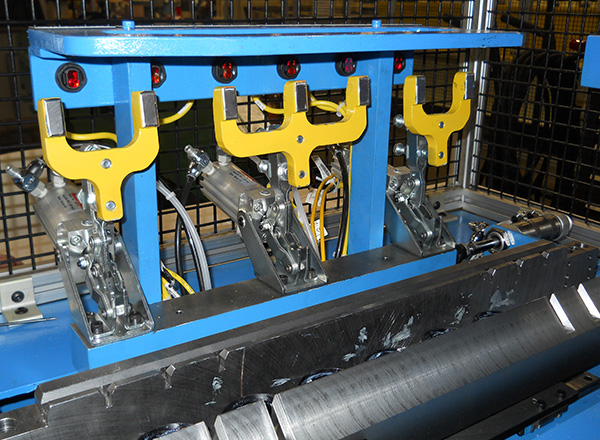 Part Clamps for Heat Exchanger Leak Test Machine
We design, build, retrofit, program and commission custom automated inline and final test systems, and when required, we will perform the necessary run-offs, factory acceptance testing, cycle time fault capture and recovery process capability to ensure turnkey operation from the start.
We will also perform dry cycle testing with video and full log reports.
We have expertise in the following markets:
Contact us today to discuss your automated in-line or final testing requirements.